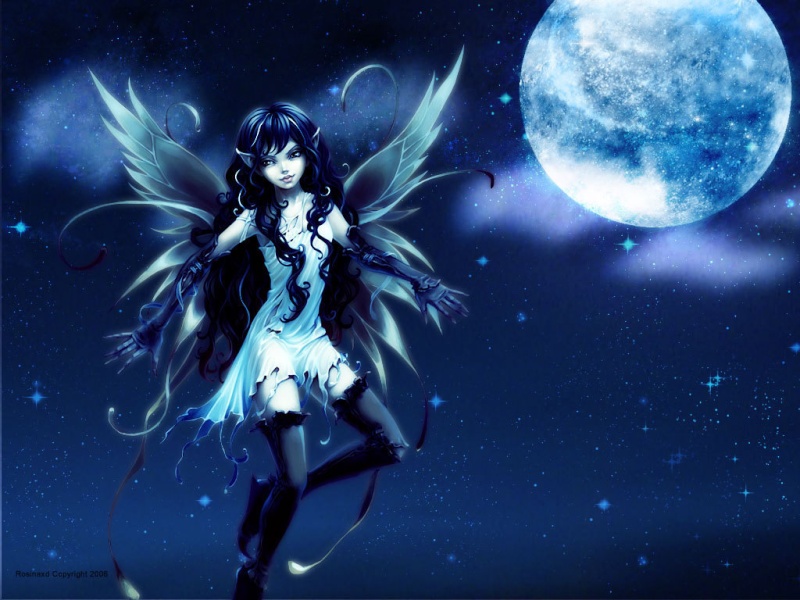 First Name:
Tess
Last Name:
Crosszeria
Race:
Half Fairy/ Half Elf(Mostly Fairy)
Gender:
Female
Age:
19
Height:
3'0
Weight:
42
Birthday:
June 6
Relationships:
Mother died when her father used his wildmage transformation to kill
Province:
Luminarium, Land of Light
Level:
1
Element:
Wild Mage
Specialization:
Hunting/Tracking Leatherworking/Tailor Ring blades and hand-to-hand
__________________________________________________________________
Personality:
Tess doesn't express her feeling unless people do stupid stuff. She has a sadistic side of torturing people and killing them if they get in her way of her goal. Tess is also a thief that use her size to slip in and out of place other people can't enter
Motivation:
Tess wants to kill her father and will not stop until she completes that goal. Another on of her goals is to kill a Bahamut or Quetzalcoatl to get its power so she can kill her father.
__________________________________________________________________
Starting Stats
Health:
10
Magic:
12
Stamina:
10
Strength:
10
Agility:
10
____________________________
Weapons:
9
Hand-to-hand:
9
__________________________________________________________________
History:
Tess mother was a fairy who was killed when Tess was eight years old by her Father who got tired of being attached to a piece of fairy shit. Is the words that he told Tess before he killed her. Tess was left to be orphaned by a sprite. After two years Tess taught herself to track animals so she could track and kill her father like the animal he is. When she was four her mother took her to the coast line to find sea shells and that is when Tess wanted to travel the world and find all the animals in the world. Tess mother taught her how to hunt and create clothes, but Tess didn't take to kindly to hunting until the incident when her father killed her mother. Tess father was always away from home so Tess and her mother barely saw him. Tess father used his wild mage powers to mutilate her mother leaving her severed body in front of Tess. After living off the little food left in her home Tess was found by a Sprite who took her in as her on child since she had none. At the age of ten Tess got into countless numbers of fight since she was a half breed. Tess never got along with anyone when she was younger.
RP Sample:
Tess ran through the streets slipping through the small gaps of people. She could hear the guards following close behind her "Damn that guy back there should have given me the information I asked for." she said before running into a guard who grabs her by the arm. "Let me go you swine."
FaceClaim/how you found us
Source:
Face Claim:
__________________________________________________________________
Last edited by Tess Crosszeria on Sun May 05, 2013 6:31 pm; edited 2 times in total